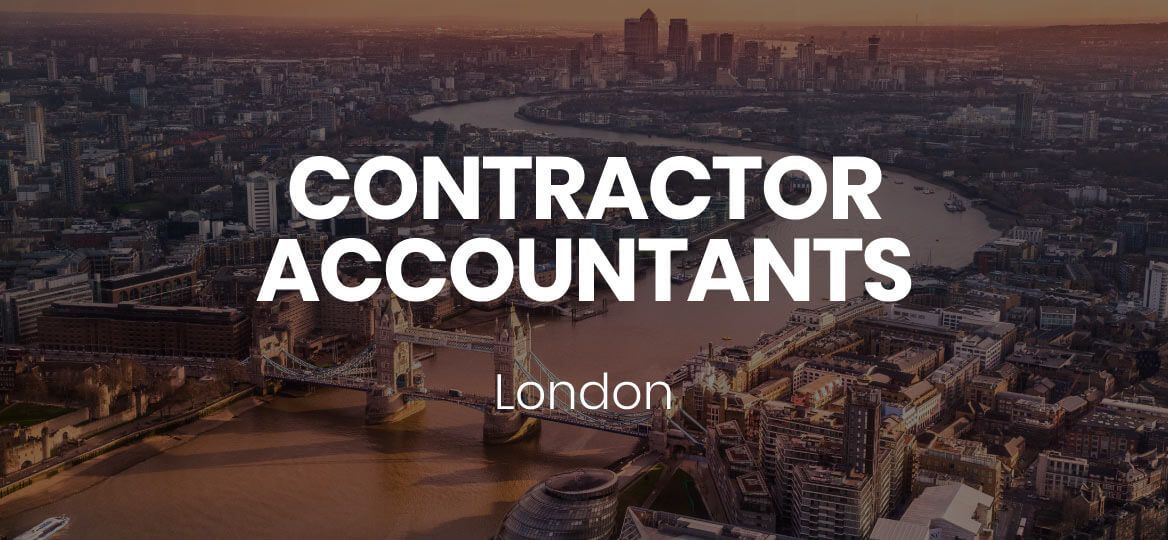 Contractor Accountants London
Contractor accountants in London can help you manage large amounts of financial and administrative duties while you're running a limited company.
They will help organise your financial records and tax affairs, plus occasionally advise on legislative matters that can affect your finances as a business or as an individual.
We understand the effort and long hours that contractors put in their work, which is why they need reliable and professional accountancy services for their business.
If you're looking for expert advice from extremely helpful accountants in London, look no further than Juniper Lynx. You can see everything we do on our features page.
Many contractors have benefited from our accounting and customer care excellence. We provide our clients with a dedicated accountant and an online FreeAgent account to keep track of finances like dividends, salary and out-of-pocket expenses.
Generally if you're running a freelance or contract business in London, your business needs to be in compliance with HMRC's tax legislation. It's also important to ensure you maximise your take home pay.
Unless you have extensive accounting knowledge, these are very difficult to achieve without the help of a contractor accountant.
Contracting in London
London is one of the biggest hubs for contractors. The city has over 3.7 million workers and entrepreneurs.
When it comes to finance and banking the city has many of the leading UK, US, and European banks. Some of the notable institutions include Barclays, Standard Chartered, Goldman Sachs, Deutsche Bank, Citibank, Coutts and BNP Paribas.
Offering a rich mix of culture, activities, shopping, leisure and job opportunities, London has been a top target for contractors and entrepreneurs in general over the last 5 years. It also hosts heavyweights in some of the major industries including Hospitality, IT and Telecoms, Retail and Tourism.
London has seen the largest increase in self-employment, rising in share from 13% to 17.4% in the entire labor force –according to a report by the Office of National Statistics. This simply means that as a contractor in London, you'll be able to meet other contractors and freelancers along the way.
Contractor pay rates in London are generous too. But they will vary based on your industry, skills, and experience. An IT contractor for instance, can expect to take home between £450 and £500 as a daily rate.
However, more involving and technical gigs such as IT security could pay a daily rate of up to £1,000. And emerging IT contracting skills such as Blockchain could earn more than £500 per day.
The good news about London is that finding contractor jobs is not usually too difficult. There are numerous recruitment agencies that advertise London-based contractor jobs.
A quick search online for contractor jobs in London should present some good opportunities which you can narrow down to your industry and area of interest. You can also check out offers in the local papers such as the City Am and Evening standard.
Fortunately, London seems to have done well in staying ahead of the recession with most companies and entrepreneurs reporting that they are happy to have chosen London as a location to do their business.
The city's administration is also committed to improving the reputation of London as a diverse and open cosmopolitan city to attract investment from international companies.
Choosing your contractor accountant
Choosing the best contractor accountant for your projects is the next, most important step after securing your contractor role.
Good accounting services can significantly reduce your accounting fees and save you plenty of money by suggesting tax efficient strategies for your business. Here are some quick tips that will help you choose the best contractor accountant:
• Pick a specialist accountant who understands your needs: they need to have some understanding of how things work in your field and are knowledgeable about key issues like IR35. A majority of "high Street" accountants lack this knowledge and should be avoided.
• Check for qualifications: find out if the accountant or accounting company is appropriately registered with a professional body or HMRC. This way you'll be less likely to run into problems later down the line.
• References from other contractors: A good accounting company should be able to provide some reference for the contractors they have worked with either before or currently. Ask about their experience with the accountants that you intend to work with.
• Find out what is included: Whatever rate you'll paying, find out exactly what's included in the price. You should typically expect Annual accounts, Payroll, Tax returns, Self-assessment, and VAT returns. Make sure that all your accounting needs are included in the package offered.
• Make sure they understand IR35: Specialist contractor accountants have an in-depth understanding of IR35. They'll know how to budget and plan around IR35 tax legislation. Check that your accountant has a genuine understanding of the legislation and that they're not just using it as a selling point.
• Know when it's time to change your accountant: An efficient contractor accountant will off-set the fee for their professional services by saving you money and time with the management of risks, such as IR35, and correct tax planning. If you feel your accountant is under-performing, you should start looking elsewhere. However, it's also necessary that you provide accurate and timely information to your accountant. This will allow them to complete their work effectively.
Whether you're a contractor or freelancer offering your services under a limited company, it's important to engage with a qualified and experienced accountant for professional advice and expertise. London has plenty of contractor accountants, but you need to know how to separate the wheat from the chaff.
If you would like to skip all the hassle related to finding the best contractor accountant in London, we're more than happy to help.
Juniper Lynx offers comprehensive online accountancy services in the London and UK at large, and we can keep your finances and tax affairs in top condition. Contact us today for a quick chat about your requirements.
For more contractor info, check out our other articles:
• 5 IR35 Questions to Ask Yourself
Want Juniper Lynx as your accountant?
Feel free to contact us with any questions. Or to sign up today, simply complete our registration form.