How to setup up a Limited Company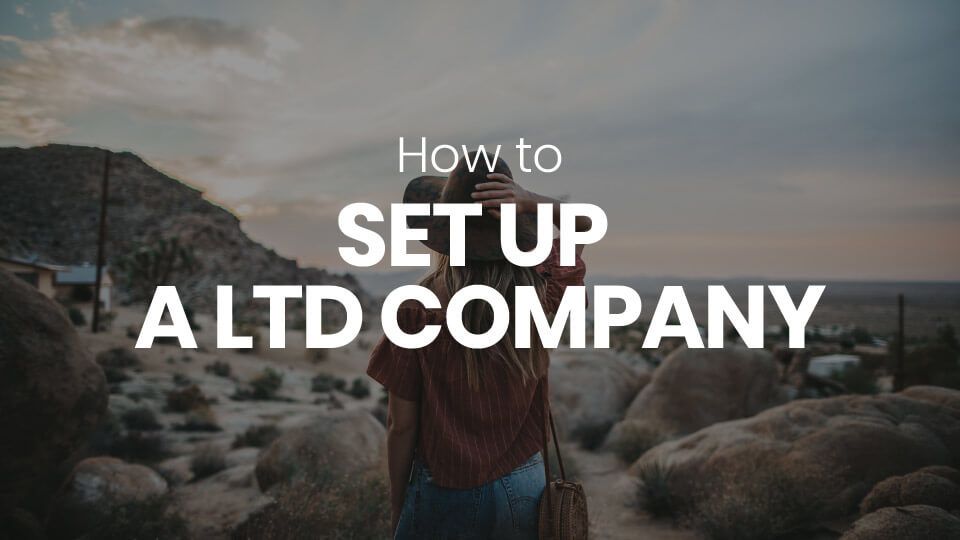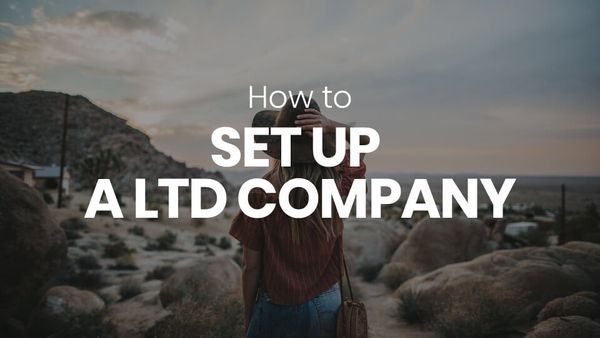 With about 5 million individuals now working for themselves in the United Kingdom, many will naturally want to explore their choices regarding what type of business structure they'd like to operate.
It's an important factor to consider not only for tax efficiency, but also as legal protection for your assets.
Contractors, freelancers, small businesses, and startups may be interested in establishing as a (private) limited company whether they are existing or brand new businesses.
Why start a limited company?
The liability of a limited company is merely that - limited! A limited firm is considered a legal entity. Therefore, it can own assets and property, sue and be sued, incur debts although its finances are separate from its owners' funds.
This is to say that if the business were to flop; neither you nor all the other owners can bear responsibility for any of its debts.
As opposed to business partnerships or sole traders, limited companies are an excellent way to operate a business devoid of any risk to personal assets or wealth. Only when the director has neglected their legal responsibilities would they be personally liable for company affairs.
The company's ownership is distributed into equal shares that are later allocated to every shareholder. A limited company can be established by one individual who assumes the role of company director and sole shareholder, or by several shareholders.
Steps to setting up a limited company
There are a few steps involved in establishing a limited company.
This includes whether to register it yourself or hire the services of a specialist formation firm, selecting the company name, choosing the company officers, as well as filing the registration documents.
1. Select a company name
Before registering your new venture as a limited company, you will of course need to select a name for it. This new company cannot have a similar name to any other registered company or even a name that is too similar.

You can do a Google search for a background check of the business names that you are considering as well as search the Companies House company name availability checker. You can also check the IPO (Intellectual Property Office) to verify if the name of the company is listed as a trademark in the UK.
Several rules restrict the types of suitable names for business. First, the name cannot feature potentially misleading words like Bank, Chartered, British, Royal, Commission, English or phrases which denote professional qualities you perhaps don't hold. You can consult the official government guide for how to choose your company name.
Regardless, the name you end up settling for needs to include either Limited or Ltd. You are able to use a different trading name for your business rather than the company name you register, provided it does not contain any sensitive words or is similar to an existing trademark.
2. Choose your company officers
It is essential for all companies to have at least one officer who bears the responsibility of the business.
Moreover Private Limited Companies must have at least one director, while Public Limited Companies which have traded their shares publicly need an official company secretary and at least two directors (usually the individuals starting and operating the company).
3. Decide on the process of registering your company
Registering a limited company with Companies House is pretty straightforward. But depending on your preference, you can choose any of these three main options:
Online: Visit the Companies House official website and register your limited company through the Web Incorporation Service.
Before you start, ensure you already have a name for the company, an official legal address, your director's personal information (and secretary in case you decide to include one), initial shareholders details as well as your payment for registration (usually £12).
Post: When registering by post, you need to fill out the IN01 application form and also complete a Memorandum of Association (mandates for the signatures and full details of your initial shareholders).
You also need to fill out an Article of Association (the internal rulebook of the company). These forms and the Model Articles, among other essential details, can be found on the official Companies House website.
The fee to setup a company via post is £40 and will take 8-10 days. Or you can pay £100 to get same-day setup.
Agent/Third Party Service: Lastly, you can hire the services of a formation agent who can complete the Incorporation Form on your behalf. Their service charges are varied although most of them will offer specialist advice on how to start your business and what registrations to complete.
It's best that you select agents who are registered with Companies House to incorporation your company. As part of our accounting service, we include company incorporation for free - just visit our features page for more info.
After registering your limited company, Companies House will require you to prepare and complete annual accounts which are then submitted at the end of every financial year.
At this point it'll be a good idea to find a trusted accountant to help you keep track of important dates and best practices when running a company if you don't have much accounting experience.
Essential documents for the formation of a limited company
Whether you choose to complete the registration of your limited company by yourself or go for an agent formation service, you or your agent will need to submit all the necessary registration documents to Companies House before the company begins trading. These documents are mainly:
• Memorandum of Association: a legal statement which all parties who are establishing the company sign and includes both the names of directors and the shareholders as well as their respective addresses.
• Articles of Association: A legal document which outlines the rights of the shareholders together with the company directors' powers over the company
• IN01 Form: A document outlining full details of the directors (and company secretaries where applicable), the shareholders as well as information on share issues together with the company's share capital. You can download this form from the official Companies House website. This is primarily for registrations by post.
Open a business bank account
Every limited company needs to have a business bank account. This is mainly because the company is categorised as a separate legal entity. As a result you cannot use your personal bank account. If you do use your personal account, certain tax issues can arise so it's not recommended.
Unlike standard personal accounts, business accounts can take quite some time (generally between a few days to a couple of weeks) to establish. However, this depends on both the bank as well as your credit history.
The process will require you to provide various identification documents or even schedule a meeting at your nearest branch.
Often financial institutions will be less than enthusiastic about opening a business account for your company if you have a poor credit history. This can result in a rejected application.
High street banks are recommended for the most stable setup such as Barclays, Lloyds, Santander, HSBC, the Co-operative etc. To open an account quickly, you can start with the branch you use for personal banking as they already know who you are.
Recently there have been more reputable options to setup your business account online with providers like Metro Bank or Starling Bank (mobile app only) that can cause you less hassle than a traditional setup and provide a quicker account opening.
Company Registrations
Limited companies may require a payroll service whether they have one or many employees in order to pay out salaries and report monthly figures to HMRC.
You will also need to register for VAT online if your turnover will exceed the registration threshold. Or you can voluntarily register for VAT if there's a beneficial scheme for your company. See our quick guide of the flat rate scheme.
An accountant can help complete any company registrations for you to ensure they're correctly handled. Some will charge an additional fee but it can be included with some providers.
Juniper Lynx includes company registrations for your business as part of our all inclusive service.
You're also more than welcome to complete the registrations yourself by relying on online forms for guidance and calculating the best VAT option for your business.
Need to setup a Ltd company?